Receive a Free Hoffman Signature Car Wash!
The wait is over! Hoffman Car Wash at 600 Oriskany Blvd. is now open! To celebrate, they want to wash every car in Utica for free. Complete the form below and we'll email you a free voucher for a Signature car wash.
Offer only available at the express wash tunnel at 600 Oriskany Blvd.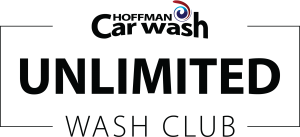 To celebrate the opening of our first Utica location, we are offering a Grand Opening Special. Join the Unlimited Club today and get 2 months for just $9.99!
600 Oriskany Blvd., Yorkville, NY
Available at this Location

" This is the best carwash in New York state. Believe me!!!"

"What a great place to take your vehicle to give your car a wash! I ONLY go to Hoffman Car Wash to get my car washed !"

"The very best car wash! The very best people!"
Limited time only. Program may be discontinued at any time. One free Hoffman Car Wash per person. One offer per person and no duplicate e-mail addresses will be accepted (including alternate e-mail addresses). Terms and conditions may apply. New entries only. We have the right to refuse any request. Each coupon has been assigned a unique bar code. Once used, that bar code will be null and void. Certificates with a used bar code will not be accepted or honored. Coupon cannot be redeemed for cash. Face value of $24.00 may be used toward the cost of an upgrade to a car wash of your choice. Certificate may not be combined with any other coupons or offers.