Wildwood Programs recently recognized Hoffman Car Wash as their Distinguished Partner for July 2021. We were given this award for our creativity and innovation in recruiting candidates with disabilities.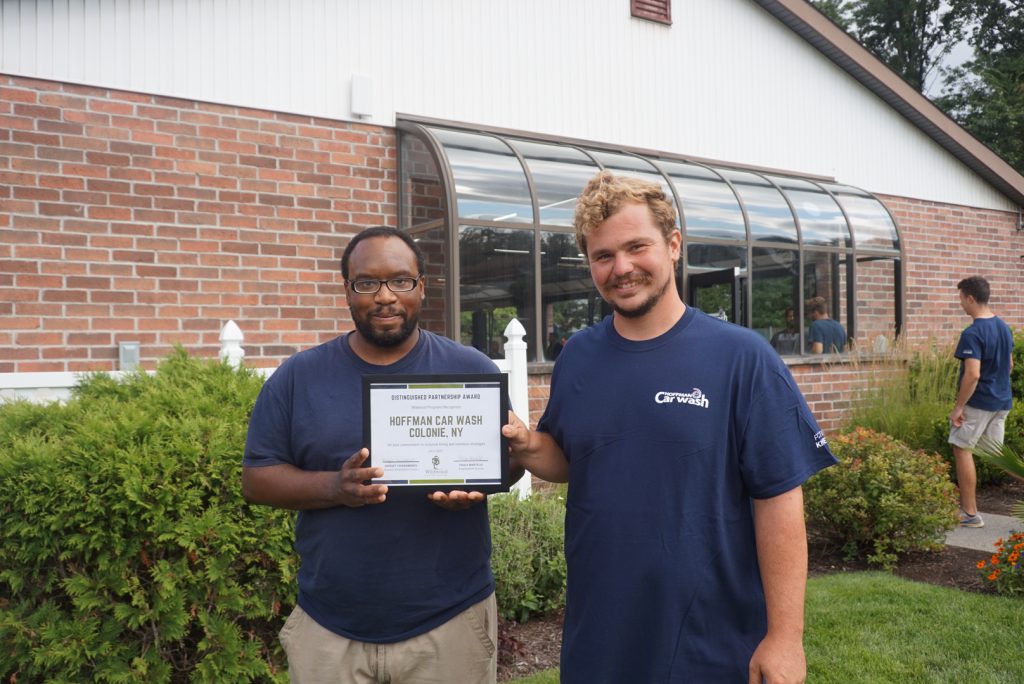 Shown here are two of our valued employees Paris (10 years) and Anthony (three years) who are supported by Wildwood and thrive in their roles at Hoffman Car Wash.
For more information on Wildwood Programs how they serve the community in supporting people of all ages with autism, complex learning disabilities and other developmental disabilities, go to their website and follow them on Facebook.